Happy Friday dolls! We made it through the end of the week! Yesterday I spent most of the day in St. Pete for a distillery tour for work (if you follow me on Snapchat: PamelaNicole84 you saw my snaps!) so I'm playing catch up today. UCF has an away game this week so I don't get to go out and tailgate this week but after last week's performance that might not be such a bad thing. We're playing Sanford this weekend so I know it's going to be tough but hopefully we've picked up our act a little and will be ready for next weekend. Ok, enough football talk (I know, who am I, right?) let's jump right into my Friday Favorites shall we?
1. I have such an obsession with lipsticks lately, it's almost unhealthy. Ok that might be a slight exaggeration but I really do have a crazy obsession with them. My current obsession is the
Frozen Berries
collection by Bite. The colors are all so gorgeous and are the perfect transition colors from summer to fall and even winter. I think the
Black Cherry
and the
Elderberry
are my favorites.
2. I am absolutely in love with
this
ring. It's so gorgeous and fun and something I would totally wear every day. I really love it in the Ivory Tokyo color as well my only concern is it might be a bit wide for my skinny little fingers.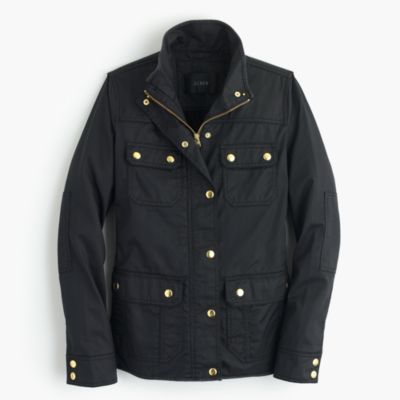 3. Thanks to
Katie
I am obsessed with
this
jacket. It is so perfect for fall and I love the colors it comes in!
4. I'm already ready for fall clothing and a fall hair color! I'm loving
this
rich, chocolate brown for the summer to fall transition. A bit darker without being too dark. What do you think?
5. I made
this
for dinner on Wednesday night and it was delicious! Such a great light, meatless dinner but still very filling! Although let's be real, I love anything with cheese and lemon!
Hope everyone has a fantastic weekend!