Happy Monday! Hope all my northern (and by northern I mean pretty much any one north of me since this winter storm seemed to get almost everyone) friends stayed safe and warm this weekend! It was pretty chilly here this weekend but luckily I didn't have a lot of plans so I got to stay inside cuddled up under the blankets! Linking up with
Biana
for our weekend recap!
Friday I headed straight home after work and attempted to make a gluten free homemade pizza for the first time. I used
this
recipe and it looks amazing but mine definitely didn't turn out looking like that. If anyone has made a gluten free pizza crust that they love, let me know! I'm on the hunt! Even though it wasn't pretty (definitely not picture worthy) it tasted pretty good. After dinner I cuddled up on the couch with a glass of wine and my sweet little furball and watched the roast of Justin Bieber.
Saturday I woke up to a very dreary, windy and cold day. It definitely didn't make me want to get out of bed but I wanted to run some errands so I eventually dragged myself out from under the covers, bundled up and headed out. After running a few errands I checked out the new Whole Foods that opened near me and stocked up on some goodies. Saturday night I braved the cold, windy weather to head down to Cowfish at City Walk with
Kerri
,
Kate
and
Emily
to meet up with
Ashley
and her husband who were in town for the weekend. Don't you love our blogging community? It's SO great to get to meet so many wonderful ladies and become IRL friends!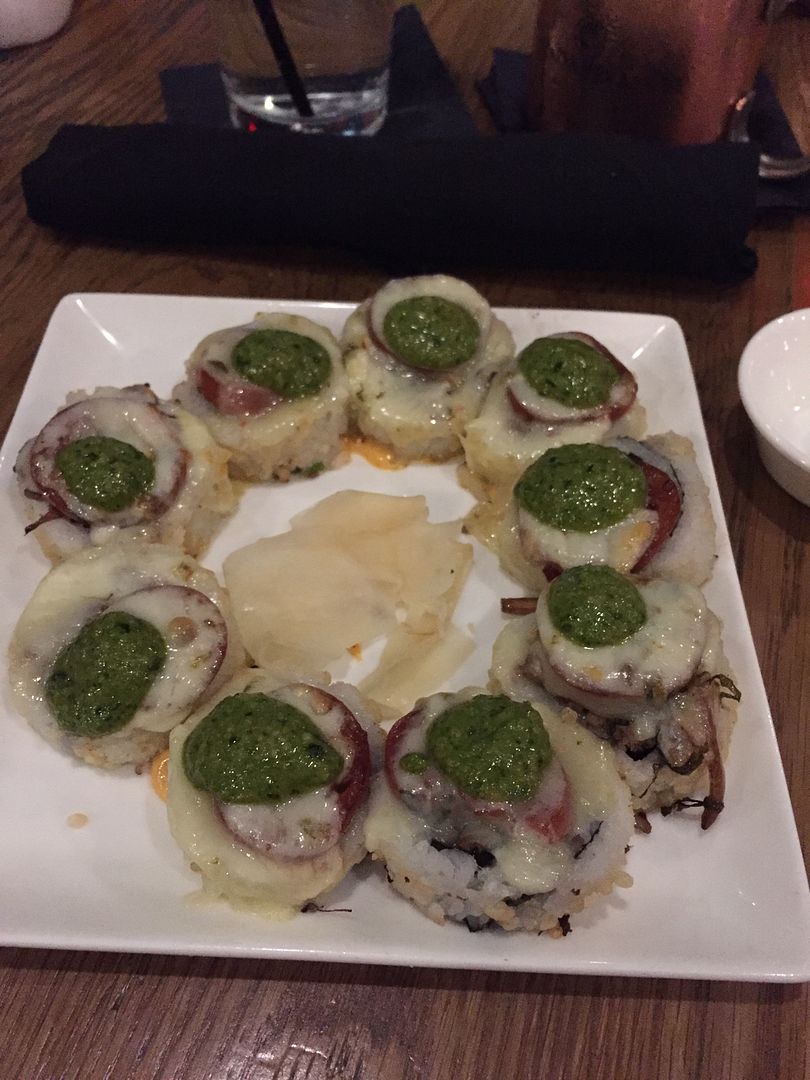 Sunday was my relax day. It was still pretty chilly out so I didn't have much motivation to go outside. I did some blogging, watched tv and did some reading. Nothing overly exciting and for the first time in months I didn't even care who won the football games. Definitely the perfect Sunday!
Hope everyone has an amazing week!