Happy Friday loves!! Next week is officially Christmas! Can you believe it?! I am still in shock to be honest! Does any one have any exciting plans for the holidays? I'll be staying here in Florida enjoying our amazing weather so nothing exciting but I'd love to get some pool time in! Linking up with my love, Amanda, for our Friday Favorites!
1. How cozy does this faux fur lined sweater from Hollister look?!? I'm always freezing so this is perfect to wear in the office to look cute but not freeze either!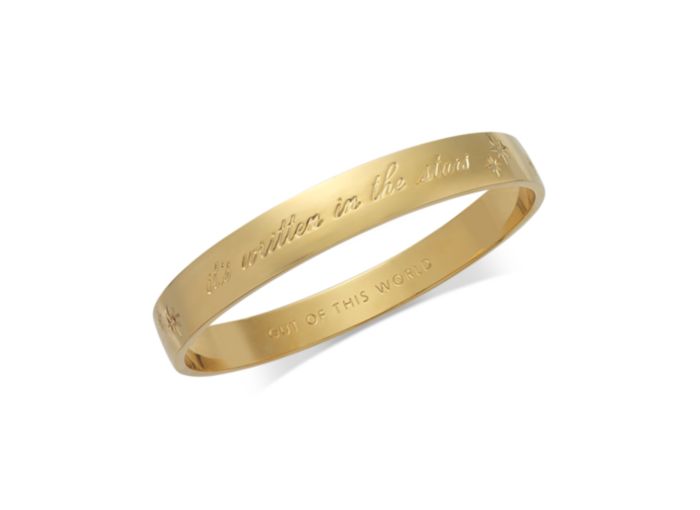 2. I love this fun Kate Spade gold bracelet. I pinned a similar bracelet a few weeks ago but I love the little message written on this one! And did I mention it's on sale for less than $30?
3. I'm pretty sure I posted this quote some time before but it definitely holds true. I finally received some really exciting news this week that I can't wait to share with you guys but I'm just waiting to get a few more details finalized first.
4. These spiked white chocolate hot chocolates look and sound amazing! I definitely think I need to make one of these on Christmas eve to sip by my Woodwick candle!
5. I'm getting my hair done next week and I'm thinking about lightening and warming up my color. Love Jessica Alba's color in this picture but I'm worried it might be a bit washed out on me. Any one have any other suggestions for a pretty brunette color?
Hope everyone has a fabulous weekend! Be sure to finish up your Christmas shopping if you haven't already!! Remember, only 6 days to go! Eek!