Back to Summer
10/29/2014
I knew our fall-ish weather wouldn't last long. It's already back to being in the upper 80's during the day but I really can't complain. It gives me a chance to spend some time by the pool and who doesn't want to enjoy pool time in late October? Originally I was supposed to be going on a cruise to the Bahamas next week so I bought this gorgeous maxi to wear while I was there.
Unfortunately, or maybe fortunately, I won't be going on the cruise next week (no ebola for me, thanks!) but it has been warm enough here to continue sporting summer time maxis. I love the colors and tie-dye pattern of this maxi. It's summery without being too one seasonal. The back is definitely what really sold me on it! While I love backless things I often can't wear them but this dress provides enough support and coverage that I feel comfortable wearing it. Not to mention since all the summer things are going on clearance I managed to get this dress for a steal! Who doesn't love a good deal, am I right?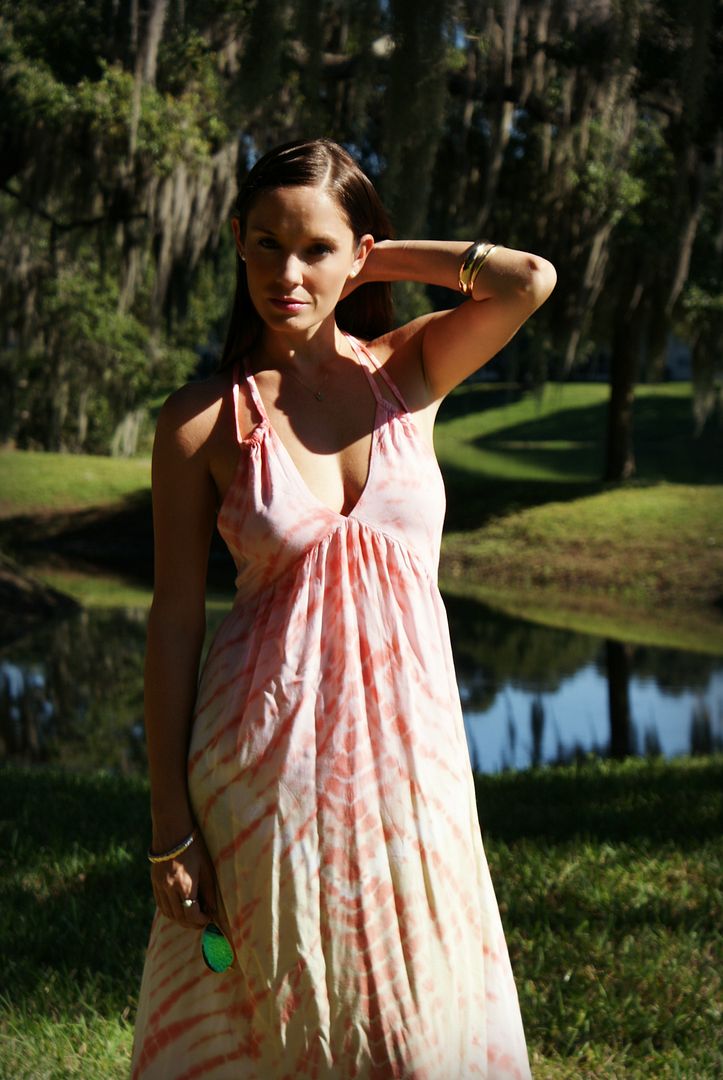 Linking up with Pumps & Push Ups today!
dress: revolve clothing / sandals: tory burch / bracelets: forever 21 / rings: forever 21 / sunglasses: ray-ban